About
Always towards new challenges
Raffaele Barletta starts operating in the Real Estate development in 1953 with Barletta Costruzioni during the demographic and economic boom.
Barletta Costruzioni built several units for the private and public sector in Rome and in its hinterland, especially in the city of Latina in which the company has developed over 2,700 units.
With the overcrowded RE market during the economic boom, the key was innovation. For this reason the Group started to focus its investments in hinterland cities which were facing an exponential growth phase.
During the second economic boom of the 80s, Barletta Costruzioni developed over 6,000 units across central Italy for both public and private clients. Additionally, the Group has developed and donated to public and charity entities units and buildings such as kindergartens, schools, churches and accommodations.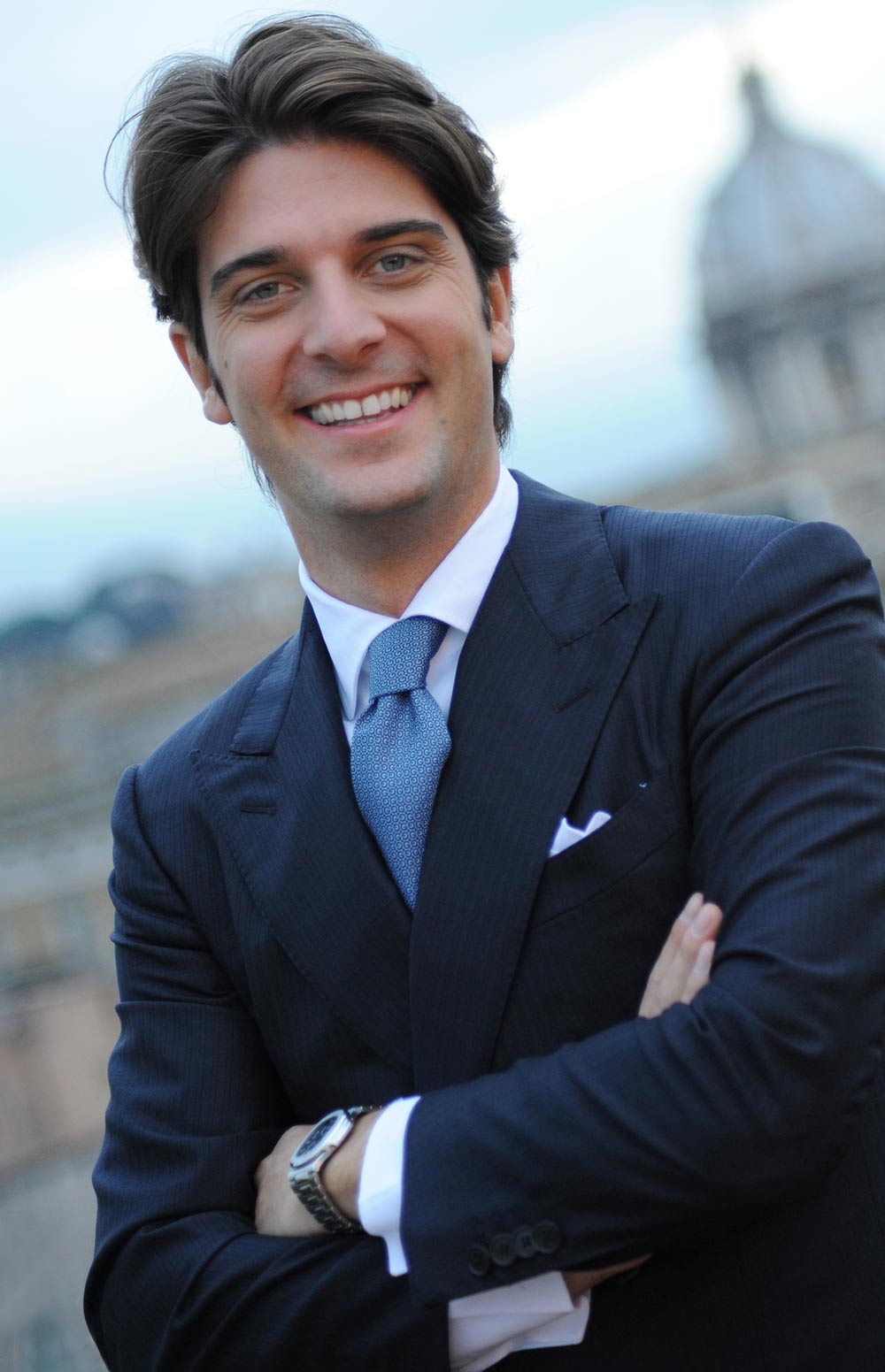 PAOLO BARLETTA | CEO
FUTURE BELONGS TO EVERYONE
Paolo Barletta is a 31 year old Italian serial entrepreneur, investor and impact philanthropist. Over the last 10 years, he has successfully launched several companies across diverse business sectors, including real estate, technology, fashion, cinema and social impact. He currently is the CEO of Gruppo Barletta, a leading Italian real estate company. Paolo grew up in a family of Italian constructors and has been involved in the Real Estate business since a very young age, both in Italy and abroad.
In 2010 Paolo leads a complete corporate reorganization of his family business Il Gruppo Barletta and becomes Chief Advisor of Finance and Development Department. When his father passes away he becomes Chief Executive Officer and leads the company throughout the toughest Real Estate market years, successfully growing it by 25% per year, increasing the NAV for over 60 million and going from 48 to 250 employees.
To date, the company has four main business areas and a pipeline in Real Estate market of over EUR 600 m euros for the 2018-2023 period.
In parallel to Paolo's main business, he expanded his investments in Venture Capital sector with a dedicated investment vehicle named Alchimia Investments and supported by a selected group of Institutional Investors.
He is an active philanthropist and has supported remarkable initiatives dedicated to Millennials and education. In honor of his father, Paolo created the Myllennium award, which awards "under 30" young talents in different categories such as: entrepreneurship, journalism, literature, architecture and cinema. He is also the lead donor of award winning social enterprise Kukua, which is fighting the problem of illiteracy amongst children in Sub Saharan Africa and Syrian Refugees through mobile gaming
Paolo is fluent in four languages and is a real globetrotter as well as an airplane pilot himself. He composes music, plays piano, has a passion for fast cars and is a tennis player.
HISTORYLINE
BUILD THE FUTURE. SINCE 1953.
2018
Q4. The Group closes a strategic joint venture with the Soho House Group for the Italian Market
2018
Q3. The Group broadens its investments in the Hospitality sector by announcing an important partnership with Hong Kong based Rosewood Hotel Group
2018
Q1. Alchimia Spa starts its activities as a Venture Capital investment vehicle
2017
Gruppo Barletta sets-up a specialized Venture Capital team in order to expand the Group expertise in the sector
2014
Launch of Myllennium Award
2013
Mr. Raffaele Barletta passed away
2012
Paolo Barletta starts to invest in the Venture Capital sector
1996
The group starts to directly manage Hotels in the four star segment
1995
Opening of the first proprietary hotel in the city of Rome
1993
Launch of Hotel Development and Management Company
1985
Opening of the first Hotel in Italy with services for over 2,000 people
1982
Over 600 units developed in the city of l'Aquila, Italy
1975
Over 2,500 units developed having employed 800 families
1972
Development of Loggetta di Marino, one of the first example of luxury condominium in Italy
1967
Starting of the development of "Torri Barletta" composed by eight skyscrapers in the city of Latina, Italy
1965
Five active construction sites across Italy
1960
First construction sites in the Roman hinterland
1953
Raffaele Barletta founds Costruzioni Barletta